Jobs Board
Need help with your Career? Click HERE to go to AI's Career Center page on the national website.
Jobs Available
APPRAISER TRAINEE, HOURLY PAY:
We are a small in-house appraisal department for an insurance firm. Our valuations are cost-approach only and do not require comps or market value analysis. We are looking to work with appraisers (including trainees) who are interested in learning a specialized appraisal skill set that will lead to satisfying, well-paid work that is different from single-family appraising. Hourly pay while training, then fee-based. Once trained, we may send you on short overnight trips, mostly in California, with all expenses paid, including mileage. Training will be at our offices in Newport Beach (or by Zoom). Must be vaccinated for Covid. Please contact Rick Murphy, 949-400-5712,

[email protected]
COMMERCIAL APPRAISAL OPPORTUNITY WITH APPRAISAL PACIFIC, INC:
Ted Douglas, MAI and Andrew Mitrosilis, MAI of AppraisalPacific, Inc. are looking to work with enthusiastic, talented California State Certified Commercial Appraisers.  Advanced Trainees will also be considered.  Multi-family appraisal experience is a plus.  If you are in the habit of delivering quality work on-time, this is an opportunity to rejuvenate your career.  If you like the idea of controlling you own schedule, working from a home office, all while having professional technical and administrative support send us your resume (

[email protected]

or [email protected]).  Please visit our website at appraisalpacific.com for further information.
CERTIFIED COMMERCIAL REAL ESTATE APPRAISER – VELOCITY MORTGAGE CAPITAL
LA-based nationwide, direct portfolio lender is seeking a Review Appraiser.  No travel required.  Upon receipt of the appraisal reports, performs comprehensive appraisal reviews for USPAP, FIRREA and master credit policy compliance. Confirms property level details with data sources and public records to avoid overstating the market value. Cash flow analyses and income projections for commercial real estate among other responsibilities, among other duties.  Please email

[email protected]

.
LOOKING FOR RESEARCH/ADMIN ASSISTANT:
Orange County based Senior appraiser looking for the following:
Computer literate and proficient in Microsoft Word/Excel. Ability to meet deadlines and communicate issues early is a must. Ability to collect and assemble market data via multiple sources, Primary product types covered include industrial, office and retail. If interested, please contact Richard Garcia, (949) 723-4977; to be followed by a cover letter and resume, if necessary.
COMMERCIAL LENDING APPRAISER WANTED:
Self-Help Federal Credit Union is seeking a Commercial Lending Appraisal Officer to manage our ordering, reviewing, and appraiser vetting process. We hope this person can also handle our Environmental Risk (Phase Is, etc.) as well. Self-Help has branches and offices in CA, WA, IL, WI, NC, SC, and FL. For more information, please contact Ashley Williams, Self-Help Federal Credit Union, Email: [email protected], 919-797-4985.
https://recruiting.ultipro.com/SEL1003SELF/JobBoard/2c3e9120-4a22-4d21-bb22-ef2e725672ad/OpportunityDetail?opportunityId=cdf312ef-7d19-4812-872d-919ff0f8638f
JUNIOR LEVEL COMMERCIAL APPRAISAL PROFESSIONAL:
Seeking independent and quality minded individual for commercial property inspections and research, mostly in northern Los Angeles County.   Ideal opportunity for appraiser wanting to broaden their skills and experience.   Position is as an independent contractor.  Email

[email protected]

for more information.
REAL ESTATE APPRAISER – COMMERCIAL:
The Chase Bank is seeking a CA Certified General Real Estate Appraiser, who will be responsible for appraising 5+ unit multi-family residential properties to estimate market value for federally related financial transactions. Positions are currently available in our Culver City office.  Apply at: 210177766 Commercial Risk – Real Estate Appraiser – Culver City, CA – Commercial Bank Risk – Real Estate Appraiser – Job Requisition #210177766. For more information, contact Mani Degani (Culver City Manager) at 310-840-3623 or  

[email protected]

.
CERTIFIED COMMERCIAL APPRAISER WANTED:
The Houston Company seeks experienced Certified Commercial Appraisers to work with our MAI and staff.  Assignments range from Commercial/Industrial Properties, Family Estates/Fractional Interests, and Litigation Work.  Our clientele are national financial institutions and high-wealth clients.  We are based in Orange County; however, appraisers can set their schedules with generous fee splits, while also having administrative/technical support.  We require 3+ years' experience, relevant college degree, and ability to meet deadlines.  Send resume /cover letter to

[email protected]

.
CERTIFIED GENERAL APPRAISER NEEDED:
Looking for an honorable, smart and professional appraiser for a full time position. Our firm has been in business since 1974 and has an extremely diverse client base. Work includes litigation support, trusts and estate planning, governmental matters, municipal bonds, marital and corporate dissolutions. Competitive salary and excellent benefits, average employee tenure with our company is 20+ years. Must be willing to work from our offices in Glendale. Please email resumes to

[email protected]
CERTIFIED GENERAL APPRAISER – KEARNS & LANGEVELD:
We are seeking a certified general to join our team.  Daily tasks include:
Extensive knowledge of USPAP.
Knowledge of commercial real estate appraisal principles and practices.
Ability to collect and analyze related market data through internal and external sources.
Physically inspect properties and comparable data.
Strong computer skills are a must.
Accurate and consistent.
To apply email your resume to [email protected]
RESIDENTIAL AND COMMERCIAL LA-BASED APPRAISERS WANTED:
LA-based commercial and residential appraisal firm looking for appraisers for overflow work for both property types. Must have at least 5 years experience as a certified residential and/or commercial appraisal and all tools including CoStar for commercial appraisers. Please email 

[email protected]

for more information
CERTIFIED GENERAL REAL ESTATE APPRAISER:
We are seeking an experienced commercial real estate appraiser to work with a highly experienced MAI appraiser on commercial real estate appraisal assignments.  Prior experience in right of way and eminent domain assignments or a desire to expand into this advanced area of appraisal is preferred.  The job requires a person who can collect and analyze data, formulate an opinion of the market value of commercial real estate for a variety of purposes including dispute resolution, mortgage underwriting, acquisition/disposition, portfolio analysis, eminent domain and estate purposes. A successful applicant will possess the ability to meet deadlines while providing a quality product to a high-profile clientele.    Please email resumes to Beth Finestone,

[email protected]
NORRIS REALTY ADVISORS – SENIOR ANALYST:
Need a positive career change?  Want to enjoy your work?  We are looking for a uniquely qualified appraiser with a minimum of 5 years of experience and a certified general appraisal license; well along on the path of achieving the MAI designation.  We are one of Southern California's most trusted boutique valuation and consulting practices.  Forward a resume and personalized letter to

[email protected]

, or call 626-405-9922.
REVIEW APPRAISER NEEDED:
Bank of Hope seeks certified general appraiser to work at its LA headquarters as an appraisal reviewer on a variety of property types, including hotels, industrial, office and retail  properties, gas station/convenience stores, development sites, and mixed commercial/residential  properties. We prefer several years of experience performing appraisals combined with experience performing reviews, but will consider all levels and types of experience. Full-time position with generous benefits. Please email cover letter and resume to

[email protected]
COMMERCIAL APPRAISER NEEDED; LOS ANGELES/CALABASAS:
Strategic Valuation Group, LLC is a full service valuation firm, providing valuation opinions for businesses, real estate, and intangible assets. We are currently seeking a Certified General Real Estate Appraiser to add to our growing real estate practice. SVG offers a comprehensive compensation and benefits package. Please email resumes to

[email protected]

.
Jobs Wanted
Other Services
DISCOUNTED CASH FLOW MODELING:
Using ARGUS Enterprise or ARGUS Valuation DCF. Also custom EXCEL analysis (development, ground leases, sub-divisions, etc.). I will tackle ANY analysis problem. Fast response, reasonable fee, 25 years of commercial real estate and computer modeling experience, excellent references. Please contact Wayne Edmondson at 714-734-0162 or

[email protected]

. Satisfaction guaranteed!
KICK START YOUR WEBSITE:
Need to kick start your marketing? My team and I can create an amazing website that is also mobile friendly and searchable. We can also help get you listed on over 70 business directory sites like Google Business, Whitepages, Yelp, and more! Email me for a list of websites we've already created at

[email protected]

. For a quote go to: http://www.digitalfaces.net/get-a-quote/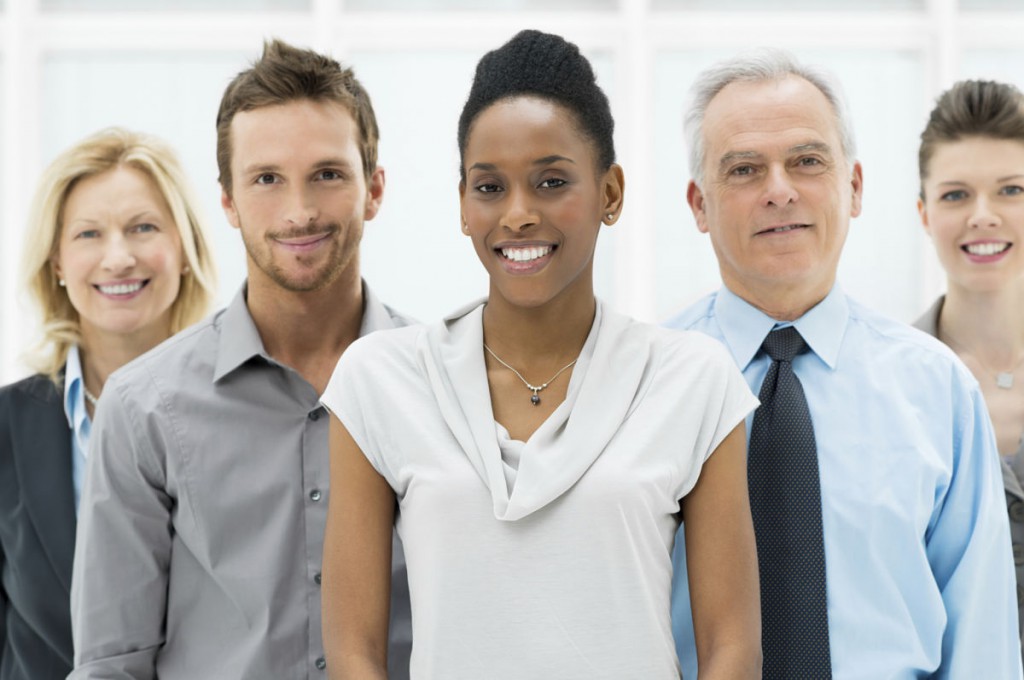 Place An Ad
Information For Submitting Ads:
All ads are FREE to Employers looking for Appraisers.
Ads for individuals seeking employment opportunities are free to SCCAI Members.
SCCAI non-Members will be charged $100 per ad per month.
All other ads will be charged at a rate of $50.00 per month or $250.00 for 12 months when paid in advance.
INFORMATION FOR SUBMITTING ADS:
Please submit your ad no later than the 25th of each month for the coming month.
Ads must be 75 words or less and must be typewritten.
You may submit you text via email to: [email protected]
To pay by check:
Please make your check payable to SCCAI and mail it along with your ad to:
SCCAI Employment Bulletin
2440 S. Hacienda Blvd. #104
Hacienda Heights, CA 91745
Phone: (818) 957-5111